Do's & Donts of selecting swimsuit
November 18, 2017
Article
Every year with summer designers launch new swimwear lines. 2017 was no different. With so many options in style and design of swimwear it can be very time consuming to select the right one. Below are some dos and don'ts of purchasing swimsuits: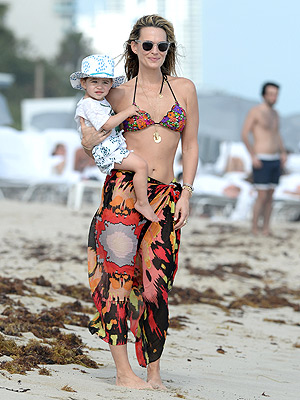 Courtesy: img2.timeinc.
Do's
Embrace your body type, you can always wear solid coloured suits and covered swimwear. These kinds of suits provide more support and give a sportier look. Select a dark colour as they give a slimmer look.
Take your measurements properly so that you can purchase the right sized. Also make sure you feel comfortable in it, it should not be lose or tight. Different Australian swimwear brands have different measurements, so try it before you purchase.
If there are any doubts about purchasing a swimsuit ask help from a friend, sister or professional assistant.
Don'ts
Do not wear too many accessories when going to the beach, having the right suit and hat is perfect.
Never forget sunblock especially when you plan to sun bathe.
Never purchase an oversized suit as it only makesit uncomfortable.
Do not forget to make sure that your swimwear is made of the right fabric. This helps you stay comfortable and enjoy your beach time.
Always rinse your swimwear after a fun day at thebeach or a pool. Wash it by hand and use a mild detergent. Dry it under a shade so that the colours do not wear out.
These are the dos and don'ts of selecting and wearing proper swimwear.
Categories: Home and Garden